2/12/12
my new 2000-2002 MR2 Spyder wheels. 15x6, 15x6.5 +45 weighing in at around 15lbs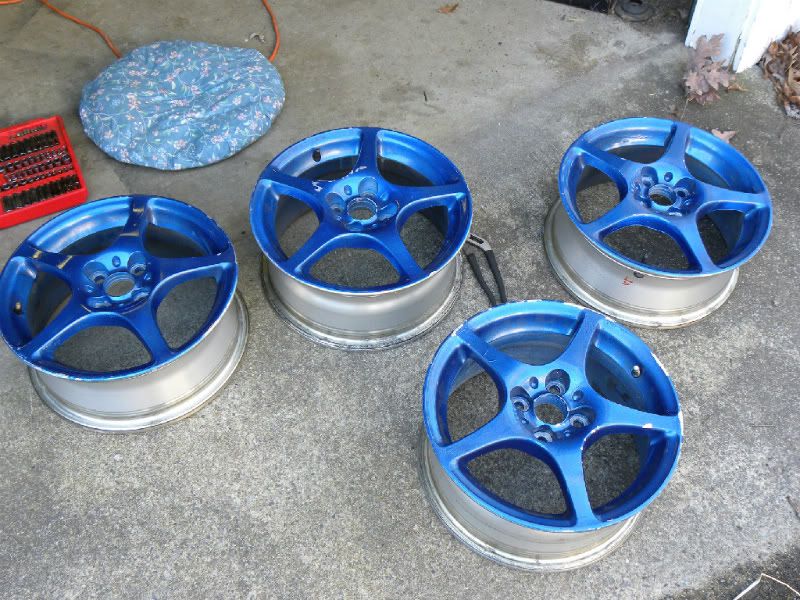 I tried using paint stripper to get the paint off but it didn't work that well. I may try to give it another go, but otherwise I'm gonna see how much sand blasting costs. Then they will be painted bronze and become my daily driver wheels with 195's up front and 205's out back
2/25/12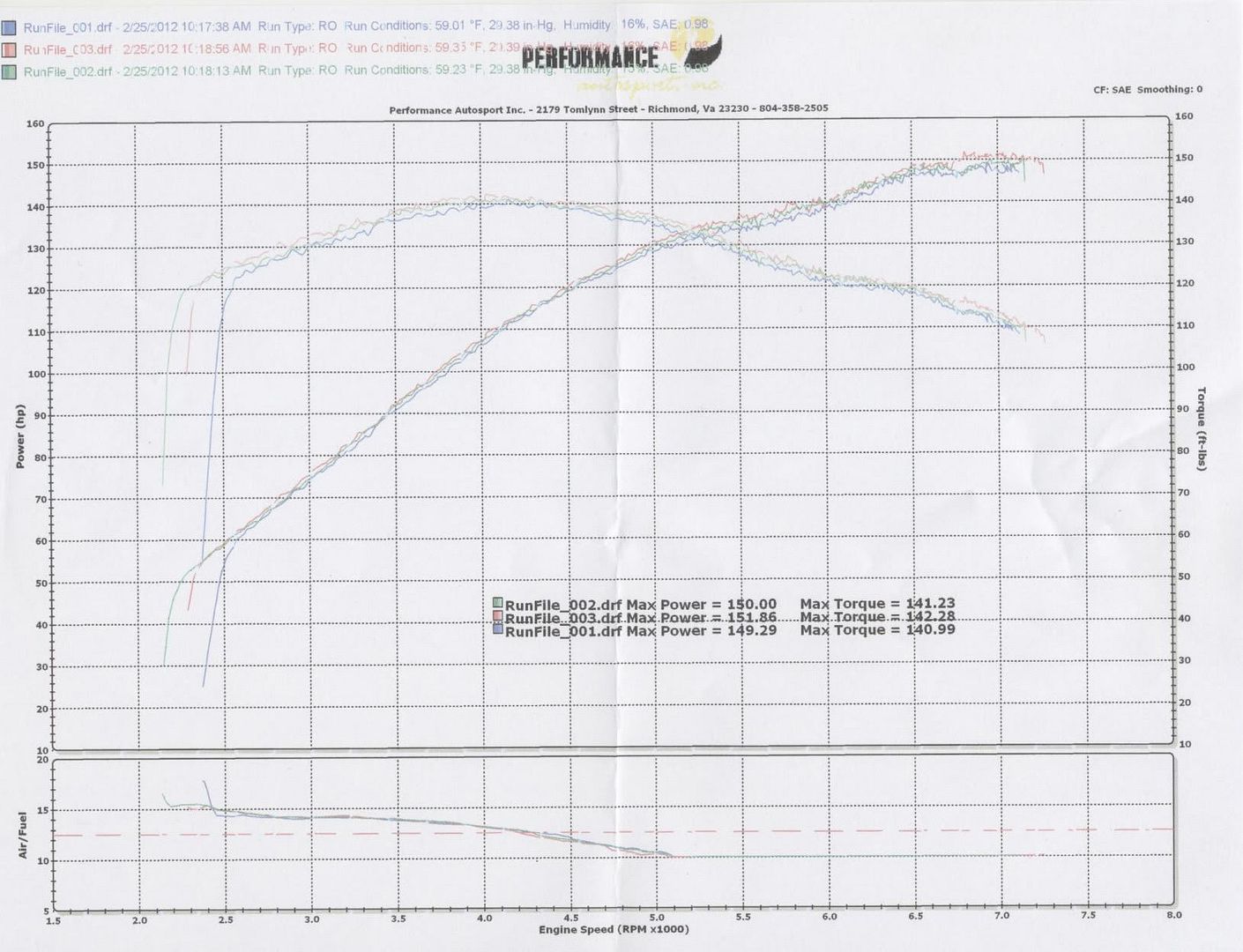 broke 150 rwhp! WOOT. That's like....165 crank
gotta do something about that low end lean out....gruntbox will happen one day. Tires first.
2/26/12
Actually doing the math...Shannon's car has around 15% drivetrain loss from stock power levels. Assuming mine is similar, that puts my crank power at around 177
also video
https://vimeo.com/37454961
2/28/12
Got one wheel 99.99% stripped back to bare aluminum. I still have a few little minor things to touch up, but it's basically done. Now for the other 3...
after that it's hand-sand with high grit sandpaper to make sure the wire wheel didn't leave it TOO scratchy, then acetone wipe, adhesion promoter, primer, paint, then maybe clear.
3/2/12
did a bunch of random stuff today.
got etching primer and adhesion promoter. also talked to the guy at the paint shop about what kinds of paint to use. they have a really cool cheap alternative to spray cans that I may end up using.
a oem size miata battery fits PERFECTLY in the frunk with room for the spare tire. This summer probably will see a battery relocation.
twosrus is having an EPIC sale on Koni Yellow's. normally $350/pair, now $280/pair. I may just buy these tonight.....
yeah....just bought koni yellows....most expensive mod I've done yet I do believe. So excited.

3/6/12
3/8/12
Front Koni's are in :)
2/13/12
found an AC recharge kit in the garage and decided to see if the fittings matched (to see if my ac had been converted) and it has, so I started recharging it, until I heard/saw that it is leaking out as fast as I can put it in >.<
also cleaned out my interior today.
the run from the compressor, up under the car (I THINK under the fuel tank, so not hard to get to), up to the condenser at the front and back again. The leak is happening somewhere near where the hardlines end/flex lines start at the engine bay firewall area.
3/15/12
Fixed the AC leak (I think) and re-recharged it. Also changed the accessory belts and fixed the fog lights.
future reference:
SC/water pump belt = duralast #375K5
alt/AC belt = dayco #5050405 (small # is 5PK1030)
3/23/12
PRIMER'D!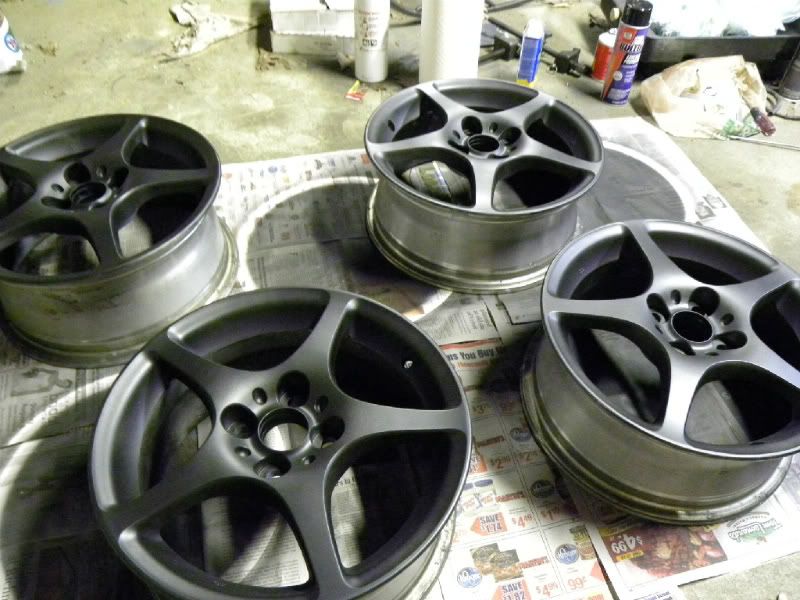 PAINT'D!!!
pay no attention to the HORRID lighting. they look FANTASTIC. I'll probably work with Pierce some time next week to get tires put on (maybe Friday or something)
3/23/12
currently trying to see my options for exhausts. HKS is probably not gonna be able to come in, so I may have to get something fabbed :(

3/27/12
new lug nuts are here. all I need now is to get the tires mounted/balanced (also needs valve-stems).

also ordered the last oem muffler in North America. I'll use that till the HKS comes in at some point in the next decade, then probably just sell it at a mild loss.