Well since my favorite local car forum is going away I guess I should put my car's build thread here so I can still have it when the site goes down. This will all be copy-pasted from the thread.
I was working at A&N when it went out of business and my friend's dad who works for an insurance company gave me a job as a telemarketer (worst. job. ever.) and payed me better than I'll get payed for a looooooong time. Anyways I used the money to buy my car on eBay. On April 5th, 2008 I drove down with my dad, a friend, and my little sister to get it in Mt. Airy, NC (about 5 hours) and drove it home. I put another 2k into it overall(new belts/hoses, coolant system flush, ball joint, alternator, headlight switch assembly, and misc engine probs) and it's run great ever since. After the accident described above, over the summer I used too much throttle around a corner in the rain and the sucker spun into a big curb, shoving my drivers front tire about 3-4" backwards. I had to replace the control arm, the "strut brace" (technical Toyota term) and the bracket therein.
This story starts back in May when I was texting and driving (not something I recommend) on W Broad Street near the Seaboard Building (3600). A chick driving what I think was an early Saturn L-Series stopped a bit fast at a stoplight, causing me to rearend her. Luckily I was only going maybe 20mph but even at that low speed I went under her car and her bumper was maybe 2' away from my windshield before she slid back down. So the whole accident thing happens, we exchange info, and the cops showed up right as I dialed 911 because he was chillin in a parking lot and saw the whole thing. SOMEHOW I got away with no ticket and no mechanical damage, just a dented hood, bent bumper bracket, a little bit of subframe was bent, headlight covers were bent, and my front right fender ate her exhaust tip.
Fast foreward to late September
I talk to a dude at the local Starbucks meet and he sells me an AW11 with no engine, tranny, wheels, or interior (just seats and dash) for $150. This thing has been sitting at my house (much to my parents' and neighbor's displeasure) ever since.
Friday and Saturday (yesterday) RVAMitchell's dad, my dad, and I successfully transplant the body panels, and unbend the subframe damage.
Replaced front bumper, front right fender (pain in the ASS), hood, headlight covers, subframe bumper bracket, passenger side headlight assembly (wouldn't line up with the hood so we thought it was bent, turns out not really), and unbent the subframe. Twas awesome. Here are some pics.
12/2/08
I just talked to a guy on MR2 OC forums and bought the stock front lip...very hard to find and will make my car look a billion times better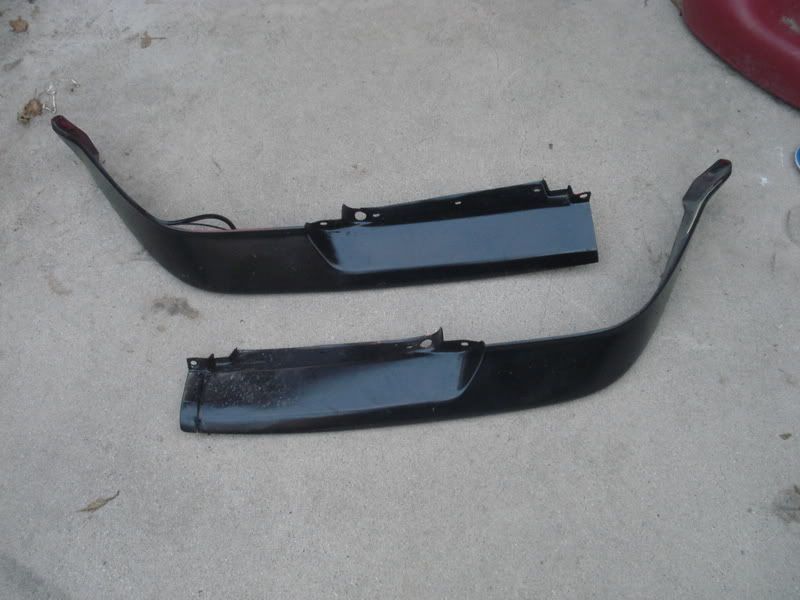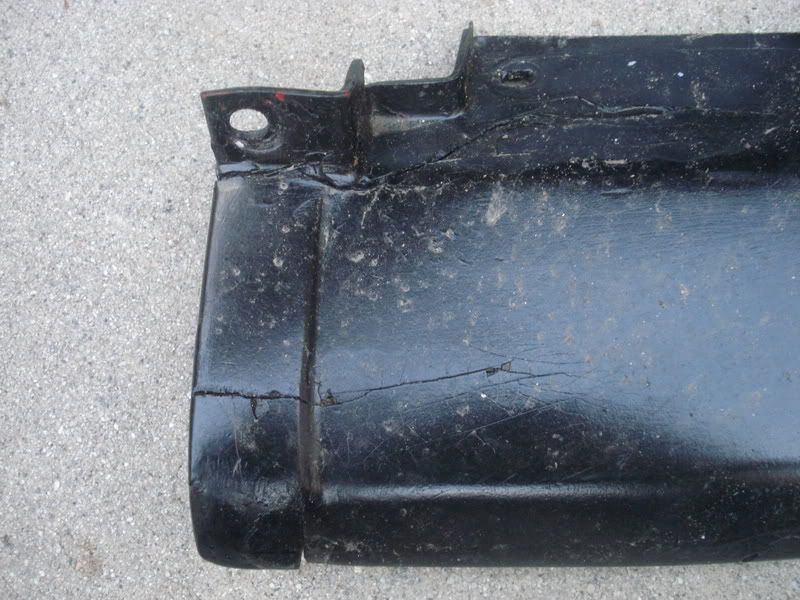 $60.....good deal.